A baby turtle was found crawling ashore at the Malolo Beach on March 6th much to the delight of Malolo Island.
For many years, there was no nesting at Malolo Island Resort and the drifter has been named "Naivaka"
Probably tired of drifting passively around the Malolo Lagoon, fighting waves and predators, the tiny hatchling finally gave up on the popular Malolo Beach.
Apisai Qoro who was on duty saw the baby turtle crawling ashore around 9am. He then kept it in an ice box where it was fed with Sargassum. Marine activities supervisor Titilia stated, "The turtle was inactive when it was rescued from the beach".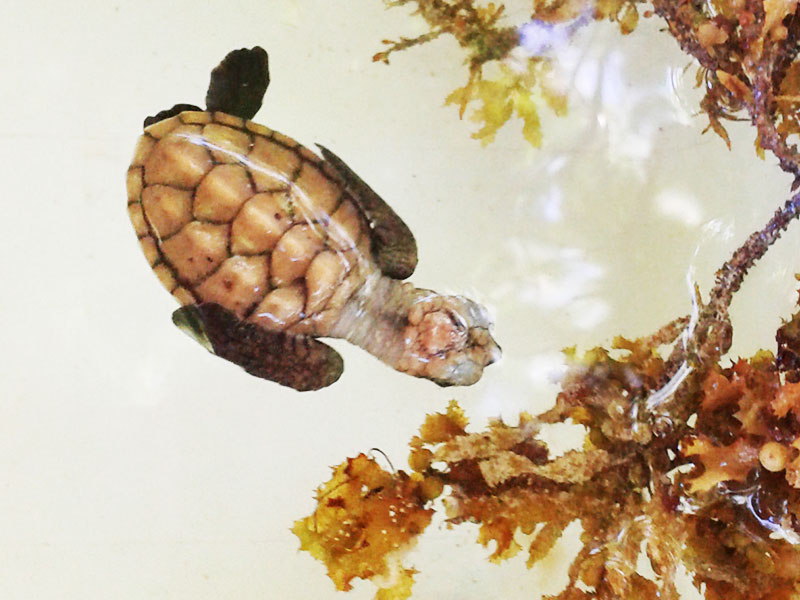 Naivaka is a Hawksbill turtle belonging to the Eretmochelys imbricate species. The turtle has a shell length of 3cm. Naivaka has been taken into Mana Turtle Recovery Pond for monitoring. All measurements will be taken when MES facilitators visit Mana and these measurements are all updated in the TRED (Turtle Research and Monitoring Database System). According to Ilisapeci who visit the pond on the 16th March, again took measurements of all turtles in the pond and she stated that the hatchling is healthy compared to the time it was brought from Malolo and is feeding well on Sargassum and has now grown to 7cm.
Hawksbill turtle are an endangered species in Fiji and keeping them in captive breeding pond allows more chances of survival. The main danger for hatchlings is from artificial lighting. When the hatchlings emerge, they instinctively move in the brightest direction. Normally, this would be the open night sky reflected by the ocean. On a developed beach, artificial light attracts the hatchlings, causing them to crawl in the wrong direction. Other dangers include obstructions on the beach such as beach chairs, holes, or tire tracks, all of which can block their path to the sea.