Into the second phase of the organisation's major project, the society has started with its preliminary survey to each member resorts.
The Mamanuca Environment Society Turtle Conservation Project is one of the society's major projects based on the conservation of sea turtles.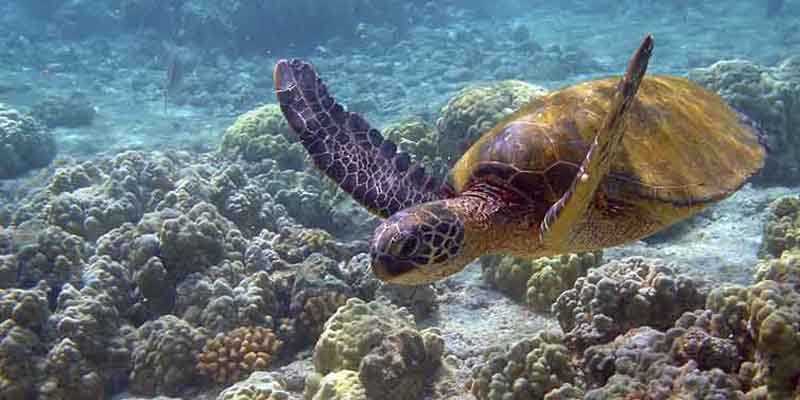 Part of its components requires the gathering of important information on ground and at hand from resort staffs and key informants.
The preliminary survey was prepared with relevant questionnaires and was taken to the field by participating officers to the resort. The questions were specifically prepared to give feedbacks that will enable the society to account the current status of turtle sightings including their nesting, breeding and foraging sites.
The team also targeted key informants in the survey and these key informants were identified based on the number of years they have worked for the resort or their direct involvement with marine and outdoor activities. Hence the team targeted dive operators, boat crews and marine activities staffs. Also, other participants were a few of those staff who resides in the two surrounding villages.
Most of the feedbacks from the survey given by participants showed that sightings of turtles were common.
Although their were not very much of them who mentioned about sighting turtle nests or hatchlings, an interview conducted in Tokoriki Island Resort a diver Delana was interesting as he stated that he sighted turtle crawling marks on the sand leading up to the nesting site. And this was on two occasions, one on Secret Island and the other one was on Monuriki Island. Almost seen on a daily basis, most participants mentioned that they commonly find two species in the surrounding areas, namely the Hawksbill turtle and the Green turtle.
From the survey, we also were able to find out about the knowledge each participants inherit in particular to regulations abided by the harvesting of sea turtle including their handlings once sighted. It was great to understand that they have mentored best practices of handling turtles and that they are very concerned about the lives of these endangered marine creatures. Many stated that they do not interfere or disturb turtle once they find them but leave them at peace to explore the surroundings.
The society is urging all communities and locals through this survey to per take seriously the need of saving the population of this unique creature.
And as the society embarks on its journey to promote awareness of turtle conservation, it hopes that it will bring all stakeholders together and boost their morale to hold hands in fighting the crisis that have seen the degradation of the turtle's population.
The information's collected will be very helpful as we conduct our major project especially in identifying every aspect of the project's components.
Once again MES would like to thank all those who took their time to participate in the survey.