Seaweeds are produced for food and as industrial products throughout the Pacific and many communities rely on this production for significant portions of their income.
Seaweed cultivation was introduced into Fiji in 1976 with Kappaphycus seed stocks from Philippines. Trial farms for academic research maintained for two years destroyed by cyclone in 1980. In 1984 was reintroduced by MAFF in cooperation with Coast Biological (NZ) Ltd. funded by Commonwealth Fund for Technical Cooperation (CFTC
The Diversification of seaweed industries in Pacific Island Countries Seaweed project review meeting was held at the Tanoa International Hotel in Nadi on the 17th and 18th of July. The aim of the project is to diversify the activities and the opportunities available to the seaweed industry in the Pacific islands. The project involves partners from fisheries departments in Fiji, Samoa, Kiribati as well as university partners, the University of the South Pacific and Fiji National University and industry partners.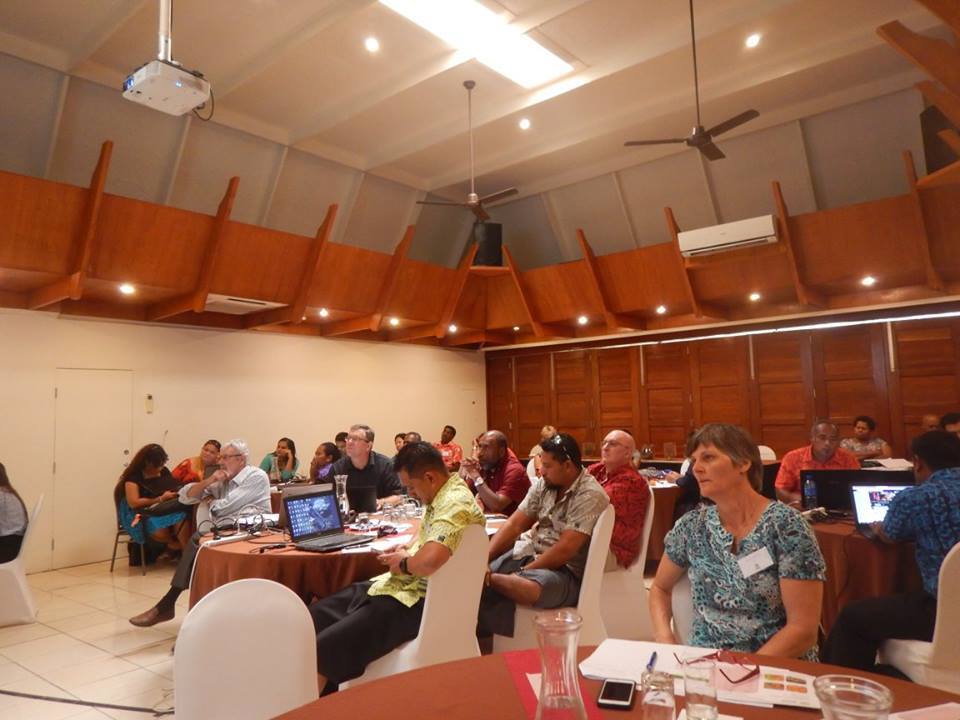 The seaweed industry in the region needs to put in place standardised processes. A strong focus on community level engagement with village based farming will also ensure its survival. This was the remarks made by Australian Centre for International Agricultural Research (ACIAR) project leader, University of the Sunshine Coast, Nicholas Paul. "The intent is to make the local industry more resilient to both external and internal changes for each partner country."
The workshop highlights the strengths and opportunities of Seaweed agriculture as an industry and developing local markets. Seaweed farming has empowered women, boosting their income level and livelihood.
Ministry of Fisheries Western Division Principal Officer Neomai Ravitu reiterated Government's support towards the Seaweed farming industry. This includes the provision of farming materials inclusive of boats and engines, monitoring and evaluation.
It's a great pleasure to hear a thesis study on Nama Farming that was carried out by Tomasi Tikoibua on Mana Island. Mr Tikoibua presented on the most positive and highest result for his research on. This information is a great boost and will really urge the resort in furthering this project and see Nama as a food source, in terms of potential scientific research at present and in the near future and marine based farming opportunities.
Australian Centre for International Agriculture Research (ACIAR) Research Program Manager Fisheries Dr Chris Barlow said they will continue to support such industries in the Pacific including Fiji with new techniques to boost communities.
MES would like to thank the ACIAR for allowing MES representatives to attend an eye-opening and educational workshop which can be implemented into respective island/school/resort based project.