The World Water Day celebration serves as an important reminder that we must focus on how water links almost all aspects of our lives. World Water Day is celebrated annually on the 22nd of March with this year's theme; Water and Sustainable Development. , while International Day of Forest is celebrated on the 21st of March every year, and the theme for 2015 was Forests and Climate Change, which serves as a platform to highlight forest based solutions to address climate change mitigation and adaptation and more broadly forest and sustainable development.
The world water day and international day of forest were celebrated on Castaway Island Resort in conjunction with the resorts weekly Environment Thursday program. The programme started off at 11am with a short briefing by MES staff on the importance of celebrating this world marked events. Five families together with marine activities went for guided snorkeling trip and underwater clean up around Castaway inshore coral reef. According to an in-house guest, Mr Capstraw, he stated that the underwater clean up activity was interesting and fun in such a way that it teaches his children the value of protecting the marine environment.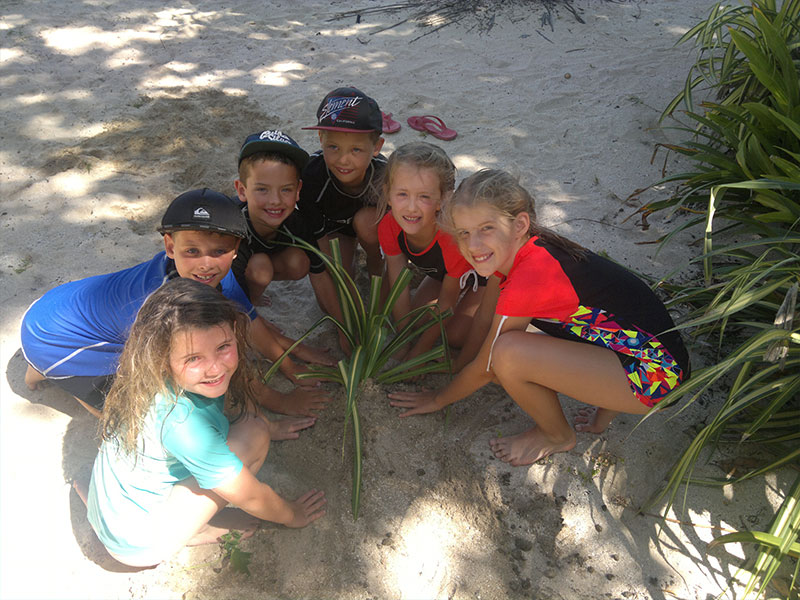 After lunch, the families booked for the afternoon activities, coastal tree planting was carried out by the kids while the adults carried out for tree identification.
The evening programme started off with a short presentation from all the kids registered in the kids club showcasing what they want their future to be like. Most of the kids wrote a note that they want healthy environment with many trees and colorful corals in the ocean while a few highlighted concerns on disposing rubbish in a proper way. This was followed by a power point presentation on endangered marine species, dangerous marine organisms and conservation efforts that Mamanuca Environment Society engages with its stakeholders.
Mamanuca Environment Society hopes to continue to promote the importance of sustainable management of natural resources through education and best practices in resorts and local communities including schools in the Mamanuca region.